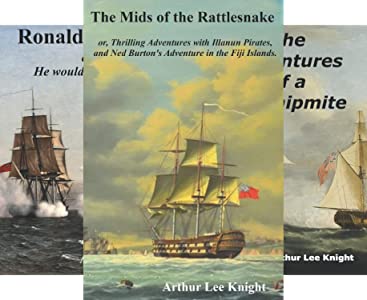 Arthur Lee Knight (1852 - 7 Jul 1944) was a popular author of adventure books in the late 19th and early 20th century. Having been a midshipman in the Royal Navy himself he was familiar with the setting and the language in the navy. This made his naval adventure stories authentic and readable.
On 13 Dec 1878 he married Dora Ann Stewart (1856 - 1912). They did not have any children.
They lived in Somerset, England.
Books in the Adventures Galore series
Click on the link to see them on Amazon:
USA UK Canada Australia India Germany France Japan Brazil